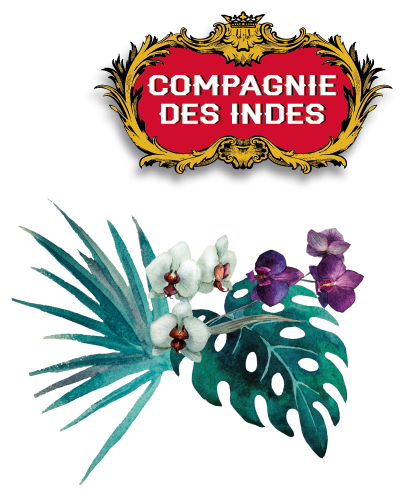 Authentic rums from all over the world
Do you like rum? If so, we invite you to discover fantastic rums of amazingly different styles from various countries from all over the world.
Enjoy our wonderfully fruity rums like CARAIBES or LATINO suitable for any occasion. Discover the powerful, rich taste of a traditional rum nation, Jamaica, with our JAMAICA Navy Strength. Continue your journey exploring various exclusive single casks from illustrious countries like Indonesia, Fiji or Guadeloupe. Incomparable taste experiences guaranteed!
Compagnie des Indes advocates for the authentic taste of rum, which means a lot more than being "sweet". Our rums each represent their respective country of origin, a terroir, and inspire by their diversity of flavors – therefore they do not need any additives or sugar.
Have fun exploring!