Nico de Soto is partner and owner of cocktail bars listed amongst the best in the World's50 Best Bars: Danico in Paris, Mace in New York and Kaido in Miami. He is also the owner of the restaurant Daroco in Paris.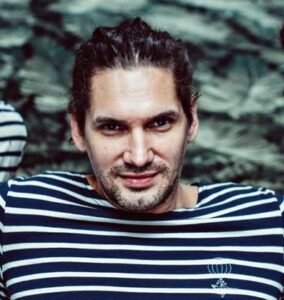 What is your relationship with the brand Compagnie des Indes?
I know the brand Compagnie des Indes thanks to Florent (Florent Beuchet, creator of the brand), we have known each other for a while. He introduced me to his products when he launched the brand and that was it, I was hooked.
What is your favourite spirit and why?
Rum without question, it's a very versatile spirit and the range of products is exceptional. The choice available is incredible: the diversity in origins and distilleries, aged, unaged, molasses or pure cane juice etc. The value for money is also very interesting, you can find good products quite cheap and real gems under 1000€.
What is your favourite cocktail and why?
Clarified milk punch. Now I know some people don't consider it a classic cocktail but it is, you can find the recipe in Jerry Thomas (founder of mixology) The Bartender's Guide or How to Mix Drinks, New York, Dick & Fitzgerald, Publishers, 1887 (1st ed. 1862). It's a cocktail which has a unique texture and a rather complex taste, I think it's just the best.
Could you give us the top 5 of your favourite bars in the world, and in France?
(His own cocktail bars excluded of course).
This is really hard, there are so many great bars, but I guess if I really had to pick 5 it would be the following:
Worldwide I'd say, in no particular order, Operation Dagger (Singapore), Himkok (Oslo, Norway), Atlas (Singapore), Manhattan bar (Singapore) and Lyaness (London).
In France I'd say Mabel (Paris), Symbiose (Bordeaux), Fréquence (Paris), Copperbay (Paris), and Lutecia (Paris).
What inspired you to choose this field?
To be honest when I started, I was living in Australia, it was just supposed to be a temporary job, a summer job. Back then I didn't know anything about the cocktail world! It's something I have grown very passionate about ever since and it's really what's kept me going until today as it's definitely not an easy job!
What do you think about the low ABV and alcohol-free cocktails trends?
I think that's great! I have been offering low ABV cocktails in my bars for a long time as I've always been deeply convinced that you don't need 5cl of alcohol at 40° to make a good cocktail. Actually, I find that a lower ABV enhances a cocktail's aromas. The same goes for alcohol free cocktails! Any good cocktail menu must include a choice of alcohol-free cocktails. Obviously I mean high quality alcohol-free cocktails. You just can't settle for orange juice and soda or a cordial and sparkling water. As many of my colleagues, a lot of my cocktails are handmade-sirup-based and/or handmade-infusion-based, which enables me to explore aromas even further without the need of alcohol.
What do you think of the old school liqueurs and spirits' comeback observed these past few years?
I have to say this is not as big a deal for me. It's not that I think it's not interesting, I actually think it's rather cool that we get to rediscover old brands and that as bartenders we have more choice available to us. The fact is that I make my own liqueurs and sirups, I love being able to tailor them to the exact aromas I'm looking for, so I guess I don't really have a use for these types of products.
Do you prefer cane juice or molasses rums?
Huh this a tough one! If I really had to choose one, I would have to go with molasses rums but truthfully, I love cane juice rums too… My favourite rums are all molasses rums, unless you consider cachaça as a cane juice rum because there are definitely some very interesting references in that category. It's really hard for me to choose. I mean to be honest; I don't think I know enough about the best cane juice rums to make a well-informed decision. I know for instance that they develop some very interesting aromas when aged but I haven't really had a chance to taste one of these.
What do you think the rum world will be like 5 years?
I don't think it will be very different from what it is today really. Thanks to brands such as Plantation there already are so many experimentations going on right now. When it comes to countries of origin, again I think that every cane producing country has pretty much covered at this stage. Who knows maybe someone will introduce rums from Africa! Same goes for distilleries. In France, consumers are familiar with rum, this is a spirit which is widely drunk here. Drinking rum already is a well-established tradition, I can't imagine it being any different in 5 years.
What's your point of view on independent bottlers (emancipation or negative for brands)
I think that's great! ! It clearly participates to rum's innate coolness. It allows all the experimentations I mentioned before, all those small batches, small bottlings and exclusive juices. It's true that when I talk about rum, this is the type of rum I'm usually referring to. Don't get me wrong, the 12 YO Appletons are great, but they remain mainstream. Independent bottlers provide rums of exceptional rarity. I travelled to Koloa, Hawaii not long ago, and they make the most amazing rums. They use various types of sugar canes which grow from a volcanic soil. The problem is that you will never find these rums in France because there is no export. This means you would have to travel all the way there if you wanted to purchase a bottle… This is the type of rum I want to drink and it's true that only independent bottlers can source these gems and make them available worldwide so yes I think they're great!