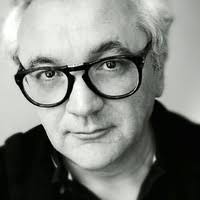 Jean-Pierre Saccani is a journalist. He was also editor in chief for many print media.
Long believed to be irreconcilable yet they belong to the same world. Here is why… 
Appealing a whisky fanatic to the rum enthusiasts' side was once thought to be as challenging as convincing a PSG supporter to switch to supporting OM. Fortunately, times have changed. Spirits have gained in spirituality and no one's complaining!
How did this reconciliation come about? Quality was never the issue, rum's  growth in diversity, over seventy countries (many of which are newcomers such as Thailand or Australia) now distilling  cane juice, molasses or sirup eau-de-vies, truly expanded the spectrum of possibilities, taste-wise but also texture-wise.
Arousing hopeless single malt aficionados' curiosity, a type not easy to lure, takes a lot. Indeed, their palate is used to the subtle balance of complexity and virile strength.
All rums are not equal at making the most of this opportunity. French Agricole (Antilles, Reunion or French Guyana) and British style Rum (Barbados, Jamaica, Trinidad) have more aces up their sleeves than Spanish style Rons (Cuba, Porto-Rico, Venezuela), lighter, more aromatic. In her Majesty's ex-colonies, cane has been distilled in the great pot still used in Scotland. A detail to some but it does bestow rum, an attractive little family air for single malt amateurs…
These amateurs are responsible for rum's trending these past few years. Indeed, the success of single malts resulted in a newfound interest for the amber gold spirits at the beginning of the 2000's. This regained esteem was met with the introduction/release of dryer and sweeter old rums. These drinks attracted newbies amongst which a few malt spirits addicts.
Producers, from the Antilles but also worldwide, and the best bottlers alike have both understood the importance of finish, a technique which significantly contributed to whisky's success. A simple copy and paste strategy is not enough. The tests work led in the rum distilleries, combined with a substantial investment in order to purchase quality casks have opened new perspectives for the rum world. This was bound to appeal to whisky lovers.
Even the most reluctant now sip rums matured in casks that used to contain peated whiskies. Proof that they have buried the hatchet, whisky producers now also source casks from the best rum distilleries…
To top it off, it's worth noting that rum benefitted from the sharp rise in prices affecting single malts during the past decade. To paraphrase Jean de La Fontaine, some consumers having danced all summer have had to settle for singing overnight. Rum then seemed like a good alternative to whisky, without appearing like a consolation prize, its organoleptic qualities rivalising hands down with their favourite spirit. Especially premium rums, a category where French remain amongst the major consumers in the world. As with whisky, coming full circle.