Shunned for a while, this juniper flavoured eau-de-vie has made a striking come-back. It is currently the fastest-growing category, and this is why.
> But first, what is gin?
– A short History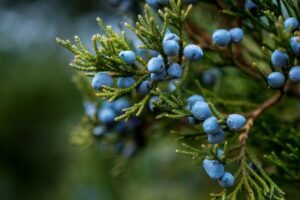 Gin is considered as the descendant of genever, a juniper eau-de-vie born in the Netherlands in the 15th century. But gin really first appeared in England during the 17th century. Unlike genever, which is made from a blend of grain alcohol and malt wine, « moutwijn », gin is neutral spirit based.
– Legislation : 3 simple rules
Gin must be a neutral spirit made from an agricultural base: cereal, grape, sugar beet or even molasses.
The taste must be predominantly of Juniper berries.
The minimum strength for bottling is 37,5%.
– A complex recipe
If Juniper is legally the only botanical that must be present in gin, many more are usually added: citrus peels such as lemon or orange peels, roots such as Angelica or Iris, and spices such as pepper or coriander seeds. The choice of botanicals and number of ingredients will define the gin's flavour profile.
– A matter of style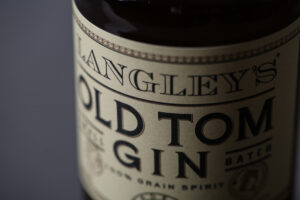 Until the 19th century, the English produced Old Tom gins known for their sweetness. Indeed, they were sweetened to hide production shortcomings and unreliable quality.
The introduction of the Coffey still during the 19th century will change everything. As a result, the English produce London gins made from the redistillation of a neutral spirit with juniper berries and other botanicals. After distillation, nothing can be added but sugar (no more than 0,1 g/litre). When a London gin is sugar free, it is called a London dry gin.
« Distilled gins » result of the redistillation of a neutral spirit with botanicals but natural or nature-identical flavouring substances can also be introduced post redistillation.
Yellow gins are aged in oak casks during few months then bottled.
> Why you can't get away from gin's revival?
– Cocktail fever
Gin Tonic, maybe gin's best ambassador, is all the rave right now. This very refreshing cocktail is also easy to make. But it's not the only cocktail highlighting gin. Gin is also the main ingredient of great classics such as the Dry Martini, the Negroni, the Red Snapper and of course the Gin Fizz. All this to say that gin has made its mark as a staple ingredient in mixology.
– A much wider and premium category
Gin not only owes its current popularity to the cocktail revival phenomenon but also its premiumisation and distillers' creativity. Gin knows no frontier today, it is made all over the world and distillers have proven creativity in developing their recipes, often relying on carefully chosen local botanicals.
– Rise in hand-crafted tonics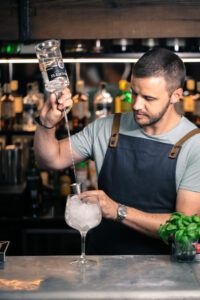 If the gins and the tonics available were wanting in quality in the eighties, thanks to the rising trend of « craft », today things are very different. Tonic makers, just like distillers, now favour natural ingredients. Their hand-crafted tonics are made exclusively from natural aromas renouncing the use of any additives or added sugar. All set to make the perfect serve of gin and tonic!
> Three staple gin based cocktails
– Negroni, the ultimate apéritif cocktail
#bitter#intense#complex
Ingredients:
3 cl of gin
3 cl of Campari
3 cl of red vermouth
1 zest or 1 slice of orange
Instructions:
Pour all ingredients over a ¾ ice full rocks glass and stir delicately with a bar spoon. Add the orange garnish.
– Red Snapper, Bloody Mary's cousin
#tart#spicy#saline
Ingredients:
5 cl of gin
1 cl of lemon juice
12 cl of tomato juice
2 to 3 drops of Worcestershire sauce
2 to 3 drops of Tabasco
2 pinches of celery salt
1 sprinkle of freshly ground pepper
1 small celery branch
Instructions:
Pour over a ¾ ice full highball glass, the gin, lemon juice, tomato juice, Worcestershire sauce, Tabasco and celery salt. Delicately stir with a bar spoon, add the pepper and garnish with the celery branch.
– Yellow Cocktail, a French classic
#tart#bitter#heavy
Ingredients:
2 cl of London Dry gin
2 cl of gentian liqueur
2 cl Yellow Chartreuse
2 cl of lemon juice
1 lemon zest
Instructions:
In a shaker ¾ full of ice, pour all ingredients and shake for 30 seconds. Serve in a coupe cocktail glass, double filtering the concoction and expressing the rind of lemon over the glass.