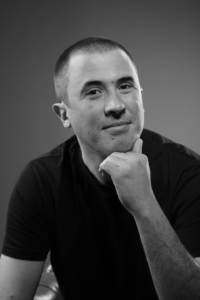 Nicolas, rum aficionado for over twenty years, is constantly looking to broaden his rum culture by tasting, studying its history, techniques and pretty much anything to do with his favourite spirit. This led him to write his own blog (cœur de chauffe), but also write for others, and more recently to import some of his absolute favourites, always with this idea of sharing his passion.
Nothing is more effective than an eye-catching award sticker when roaming through a shelf full of different rums in the spirit aisle. But should we really trust these?
Spirit awards gather the greatest experts in the field. This jury will taste a selection of samples, deliberate and choose the best rum of its category. The winner is chosen unanimously, thus ensuring the awarded rums we see in spirits aisles are the best out there.
This is all great on paper, but it is not quite as simple in reality. Jurys are often composed of under-qualified tasters, who need to grade up to a hundred rums a day. This takes quite a bit of practice; even seasoned tasters will admit that the palate gets saturated after less than a dozen samples.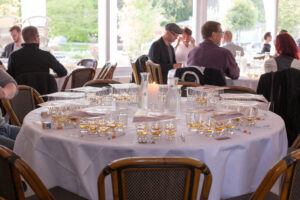 The results' relevance is also questionable because of the categories involved. Indeed, during a single tasting session you can taste rums, admittedly the same age, but very different in style. This means that jury's end up comparing a delicate complex flavoured rum to a sweet or full-bodied rum. In which case, is the selected winner of the category really the most interesting or even the most qualitative? Beware of narrow categories, they end up being somewhat of a farce as results are obvious when there is a single contender.
It is very important to understand that prize winner list is not necessarily a podium of the three best spirits of a category. Tasting is more about assessing than ranking/rating the level of a spirit. Thus, a gold medallist rum really means that it is a « gold medal level rum », but more than one rum can be awarded.
A playground exclusive to major players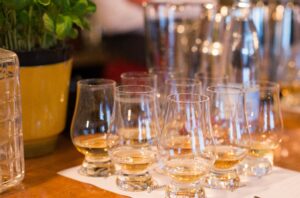 We must also consider the number of medals awarded, because sometimes up to 80% of contenders are given out. There is a simple explanation: if the medal is free, the right to use the sticker on a bottle comes to a price. It is therefore easy to understand why organisers would give so many out.
Masters and awards are thus a big investment for brands. Besides, it means stepping on multinationals' turf. As brands have to pay to enter every single sample, only the biggest brands can afford to enter all major competitions worldwide, to increase chances of being awarded.
There is a lot at stake for brands, these awards make a real difference in retail, and this is where sales volumes are the largest. Enthusiasts tend to buy spirits from specialised shops and seem to pay less attention to the colour of the medals.
Awards to follow
Some masters or awards do strive to be as relevant as possible. Paris' Concours Général Agricole is a great example, they visit the distilleries to take random samples out their stocks. Why? Because in most cases, brands pick and send samples to organisers. What is to prevent them from cheating by sending their most premium rum. This means the tasting is a sure thing, but it also means that the rums available in shops are nothing like the rum actually awarded.
Brussels Concours Mondial is also known to be very reliable, they carry out tests post award. London's IWSC stands out by its a rigorous and independent judging process. ISC, is based in England, known for the high quality of its jury.
The brand-new International Sugarcane Spirits awards seems very promising, with tastings organised over the course of months, a rigorous process, blind tasting, and no communication between members of the jury.